Participation
The festival format, contest rules, technique requirements and program fully respond to the international standards.
In 2017, KIAF will be held for the 18th times, on May 25-26 in Kyiv.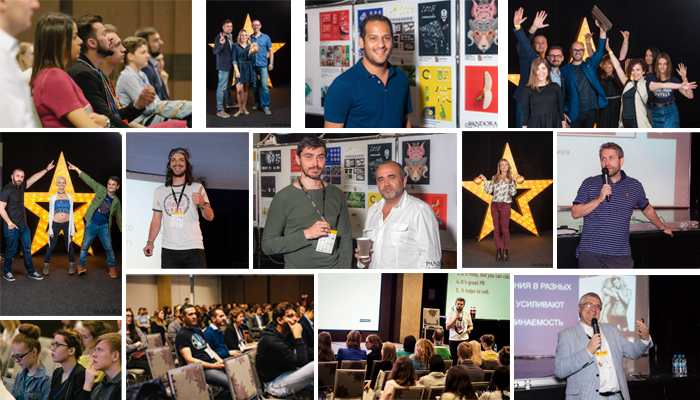 According to the KIAF's results Ukrainian creative season 2016/2017 will be completed and the best Ukrainian creative agencies of the season will be announced.
The festival will run by an international jury, who are titled and recognized experts in marketing and advertising, professionals of international level.
The competition of the festival consists of 12 contests:

· FILM
· FILM CRAFT
· PRINT & PUBLISHING
· OUT OF HOME
· RADIO
· DESIGN & BRANDING
· DIGITAL & MOBILE
· ADVERTISING CAMPAIGNS
· MEDIA
· BRANDED CONTENT & VISUAL STORYTELLING
· INDUSTRY CATEGORIES
· BEST MARKETING INNOVATIONS
Entries will be judged by 8 jury panels:
· FILM & RADIO JURY
· FILM CRAFT AND BRANDED CONTENT & VISUAL STORYTELLING JURY
· PRINT & PUBLISHING AND MEDIA JURY
· DESIGN JURY
· DIGITAL & MOBILE JURY
· OOH & ADVERTISING CAMPAIGNS JURY
· INDUSTRY JURY
· BEST MARKETING INNOVATIONS JURY
Online Jury evaluates contest entries on the 1-100 point scale. Judges independently of each other evaluate all entries. The weighted average score will help participants to objectively evaluate their entry and the possibility of obtaining awards in future contests.
Each jury will have their Chairman of the jury and after online judging he will determine the finalists and winners among all entries. Each Chairman of each contest defines "Gran Prix of contest" and the council Chairmen selects the "Grand Prix of the festival" among all gold medalists of the festival.
Entry Deadline extended till 28 April 2017.
Festival takes place on March 25-26, 2017.
Festival program includes Best Marketing Practices conference where Ukrainian and international industry leaders will share the best industry cases, market trends and ideas for future ads development. On Awards Ceremony on May 26 will be declared "The most creative agency" among creative, digital and marketing services agencies.
The festival is included in the creativity and craft rating of the 2016/2017 season where the coefficient is 2 (k = 2).